Challenging Stereotypes
In the world today, we are overwhelmed with the amount of information we are asked to process and make split-second judgements on: the people writing, those commenting, the images we see, and more. Illinois Voices Theatre is asking communities to strip away the labels and judgements to reach the core of what it is that makes us human. We all love.  We all grieve. We all laugh, cry, scream, assume, test…but what we don't do is connect.
Connecting Communities
Illinois Voices Theatre provides a stage for unique voices to connect with the Bloomington Normal community. Our goal is to prove that in finding our common human connection, we are allowed to open up to the differences that would otherwise separate us. We provide an opportunity for people who are typically overlooked, for them to confidently share their voice, their story and/or their beliefs. 
Through Theatre
Illinois Voices Theatre provides creative stages that currently reach thousands of students, dozens of families with challenges and/or disabilities and production seasons with culturally relevant content. We look to expand our audiences, our actions and our mission beyond Central Illinois. We strive for our productions to start a conversation that can lead to a level of understanding and empathy among our audiences.  In a world that seems to struggle to find connections on a human level, ILVT aims to be the channel for which active listening becomes the primary objective.
Illinois Voices Theatre was founded in 1995 as the Illinois Theatre Consortium, a theatrical management group representing three member companies: New Route Theatre, Seedling Theatre, and Illinois Voices Theatre. Before this time, these theatre companies worked with various organizations in the community filling different parts of the same hole they saw in the central Illinois Theatre community: finding a stage for nontraditional voices. While this worked in theory, in reality the theatre companies worked very much "separately, but together."
In 2016, ITC decided to shift away from the idea that their role is merely a theatre management group and realized their role would be more beneficial as a theatre production company, providing unity in the theatre community. The company realized that all three theatres recorded their unique voices, but lacked strength in numbers, unity, and a community impact.
Illinois Theatre Consortium aimed to turn these challenges into opportunities and revamped their program. They acknowledged that an overarching logo would be most beneficial in connecting the theatre companies beyond name recognition. In theatre, we like to think of every production as an iceberg, that which the audience sees is the tip, or the part above water, while all the work (from rehearsals, to technical and design development, to preparing programs) is hidden below the surface. As a result, the understanding of the iceberg is left to its superficial beauty. ITC recognizes that the ice under the surface is what makes the iceberg exist and it is this important attribute that allows us to understand it.
As a company, ITC thought of themselves the same way, but with their theatres as the tip and their work raising them up beneath the surface. In July of 2017, Illinois Theatre Consortium fully transitioned to become Illinois Voices Theatre, a production management company for member theatres, currently Seedling Theatre and Echoes Theatre. With this united front, ILVT will bring these theatres to the forefront of the central Illinois arts community and demonstrate that non-traditionally voiced theatre is more than what we see onstage.
Illinois Voices Theatre establishes a stage for voices of the community that have been unheard, unspoken, or forgotten. We listen and accept that our inevitably diverse experiences make us who we are. We then create respectful, quality, and accessible productions that allow such voices to shine. Finally, we share these voices with our audiences with the intention of inspiring our community to listen, accept, and share their experience both in and out of the theatre. ILVT is made up of two unique theatre entities: Seedling Theatre and Echoes Theatre. Their similar goal of giving a voice to the community is displayed in their identities.
By aligning our mission with the iceberg, we recognize that the heart of a community is not what we see on the surface, but below. ILVT strives to create opportunities to bring out "the below." At the end of the day, regardless of what society labels you, we all share the complex emotions of hurt, loss, happiness, anger, frustration, and, of course, love. We ask that you listen, consider, and share these stories...you might be surprised at just how much we all share under the surface.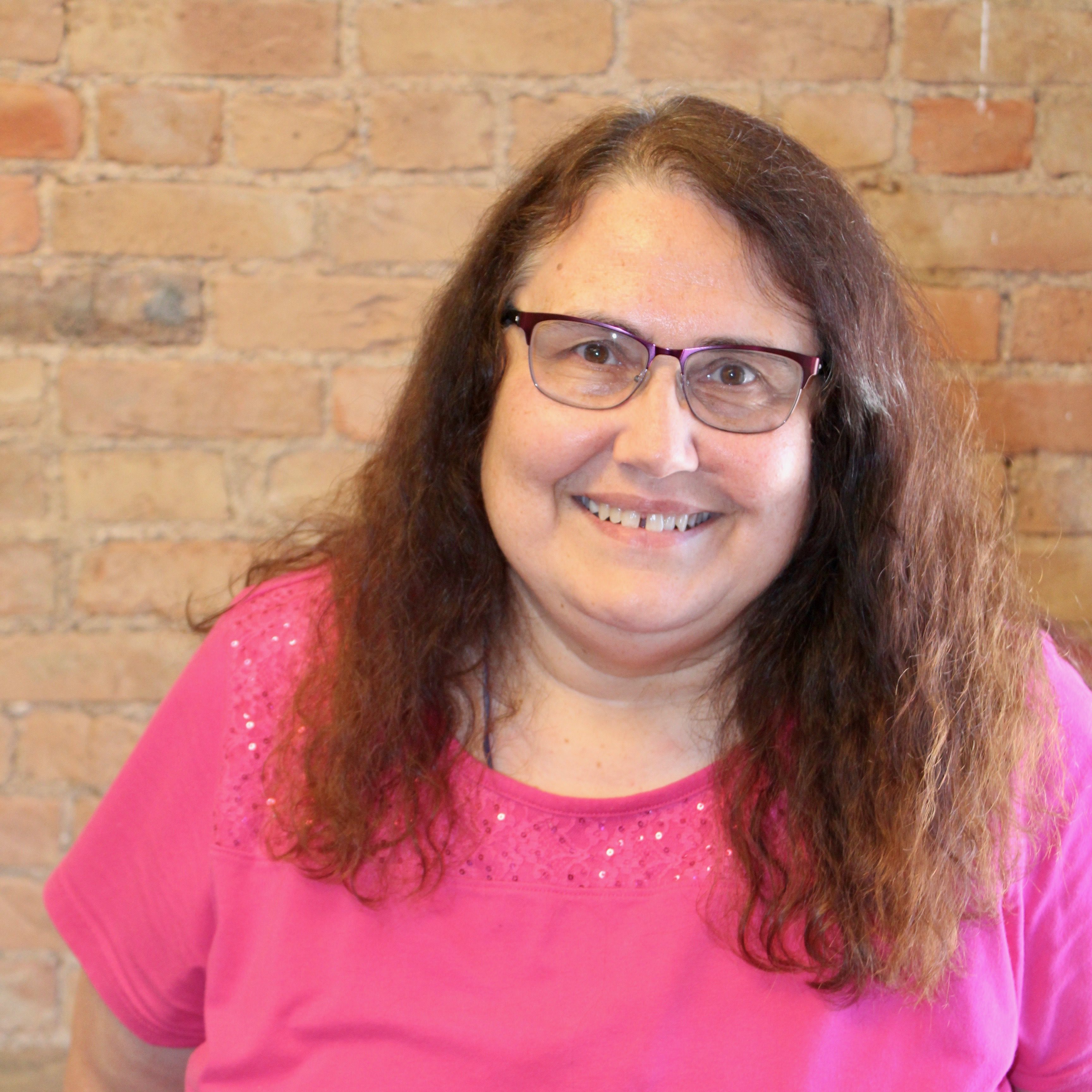 Peggy Prather

Kathleen Clesson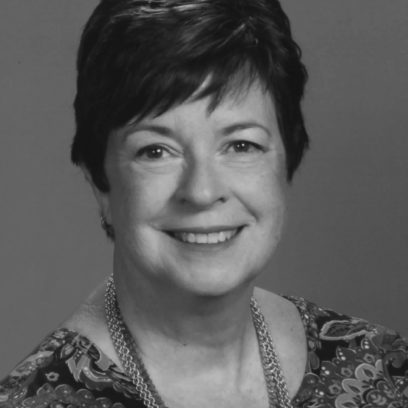 Susan A Thetard
Artistic Director, Echoes
Retiring from education three years ago, Susan left behind directing the fabulously talented thespians of U-High.  In her complex career, Susan taught high school English and theatre, college education and theatre classes plus found time to use her MFA in costume design both professionally and locally.  She now steps into the Artistic Director shoes of Illinois Voices Theatre – Echoes upon the "retirement" of Judy Brown who helped create The Evergreen Cemetery Walk and other history-based productions.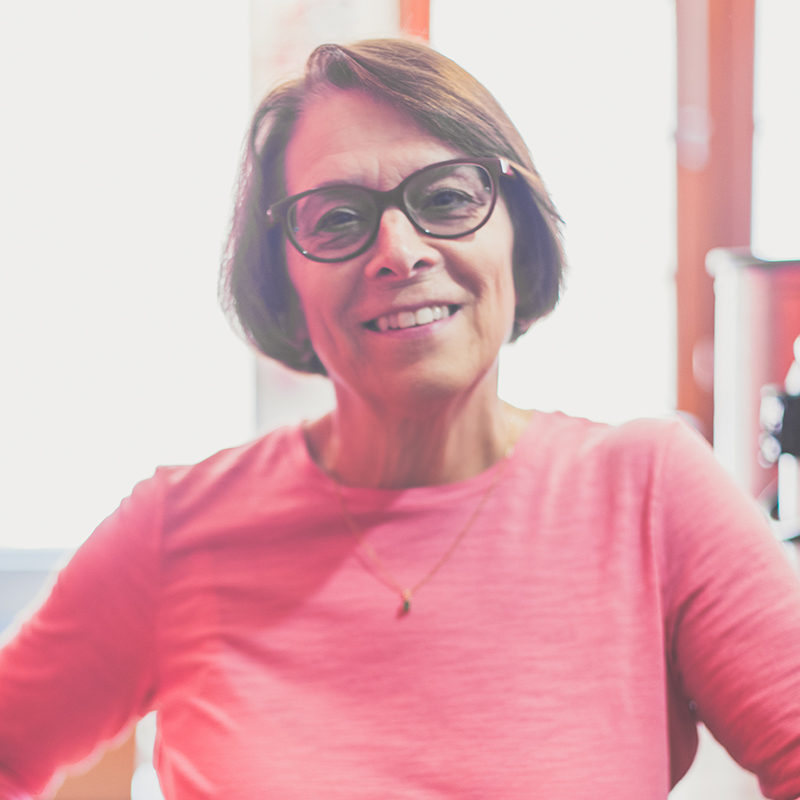 Donna Anhalt
Artistic Director, Seedling
Donna has been involved with many theaters in the Bloomington-Normal area including Community Players, Heartland Theatre, ISU Theatre, Prairie Fire Theatre, the annual Cemetery Walk, Holiday Spectacular, historic interpretations for the David Davis Mansion and The Penguin Project. Seedling has been a dream come true for Donna combining her love of theatre and working with special needs individuals. Donna's years with Seedling have had quite a profound effect on her, knowing that Seedling Theatre has added so much enrichment and purpose to the lives of the actors, their families, as well as her staff.  Donna was the recipient of the YWCA Women of Distinction Award for the Creative Arts, our local Autism Society Award, and a HEROES Award (Woman of the Year) from the H.E.A.L.(Heroes Embracing Autistic Lives) Foundation.
Donna, born and raised on the southside of Chicago, has lived in Bloomington/Normal for 34 years. She and her husband, Rick, have four children - Matthew (fiance' Courtney), Elizabeth, husband James, grandsons Eli and Theo, Catherine (fiance' Rob) and Joseph.